Pedro Corostola - student of Paul Bazelaire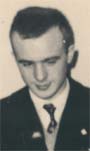 PEDRO COROSTOLA,
CELLIST
médaille d'or CNSM PARIS 1956
PEDRO COROSTOLA, CELLIST
Senor Corostola studied at the Conservatory of Music of San Sebastián, graduating with First Prizes in Violoncello, Obœ and Chamber Music.
He entered the National Conservatory of Music in Paris, where he won the First Prize in Voloncello, in addition to other awards.
He continued his studies in the Accademia Musicale Chigiana de Siena, with Navarre, Cassadó and Casals, obtaining the First Prize of "Aid International Gaspar Cassadó," established by Cassado himself.
Senor Corostola was appointed Chair of the Conservatory of Music of San Sebastián, and solist of the Orchestras of the Emissora Nacional of Lisbon; National Symphony of Spain; Symphony RTVE and of Madrid (Arbós Orchestra).
He also was a founding member of the Trio of Lisbon, the Trio of Madrid and the Cassadó Quartet. In 1981 he formed a duo with the pianist Manuel Carra.
He has done concert tours and recitals in Europe, America, Africa and China; and participated in the major music festivals around the world.